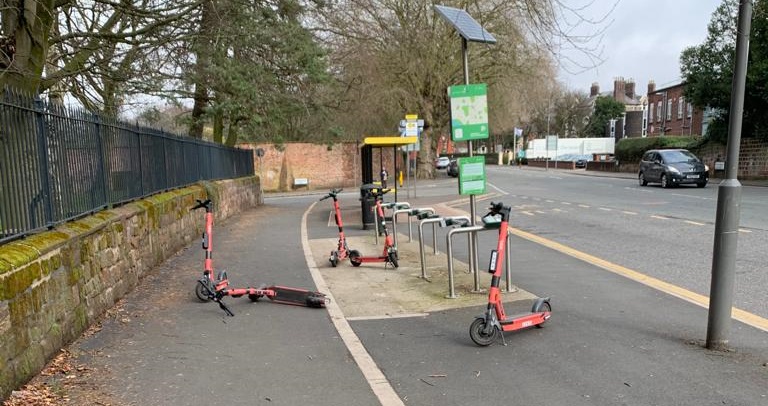 The concept of e-scooter trials was launched by the Transport Secretary in May 2020 in light of Covid to get a new transport mode launched quickly to support public transport and social distancing measures.
The Liverpool trial was launched on 6 Oct 2020. It currently covers most of Liverpool City Council's area and operating hours are 6am to midnight.
The trial is expected to run until May 2022,
Evaluation is due in 2022 and then the Department for Transport will bring in legislation later that year if necessary.
This will then inform how e-scooters are taken forward on a more permanent basis and within what framework in the Liverpool City Region.
Key issues experienced so far include rider behaviour – eg using them on pavements, parking issues, private e-scooters, etc.
Private e-scooters are illegal and only Voi e-scooters are legal as part of the trial in Liverpool.
For many people living with a visual impairment the e-scooters have created yet another hazard, which can make them fearful of travelling outdoors independently and it is important that your views form part of the evaluation.
There are several ways in which you can report issues with an e-scooter as follows:
This is the link to a form to contact Voi:
Report a Voi in the UK – Contact our Operations Team now !
You can also email Voi on the following:
or you can phone VOI on 0800 376 8179